HOME IN NATURE is an environmental education project of ZSKSS – Slovenian Catholic Girl Guides and Boy Scouts and Pfadibewegung Schweiz (PBS) Association.
Many people don't feel environmental concerns being their own social responsibility and do not know how to involve it into their daily habits. Preserving ecosystems such as virgin forest is crucial for sustainable development. It is our purpose to strengthen non-formal educational methods in environmental education.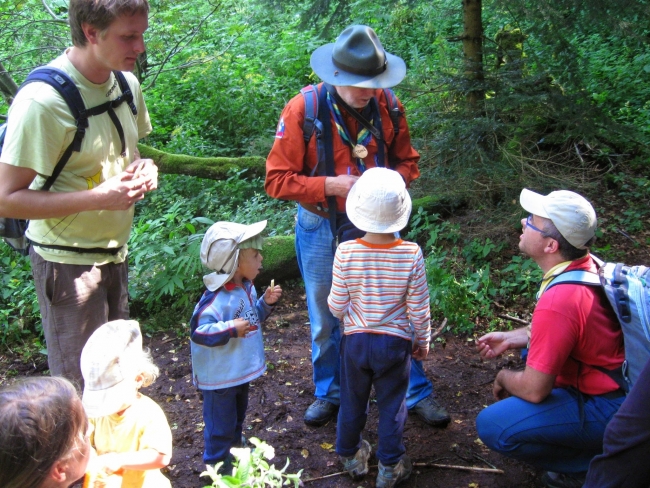 We work with children and young people. With this project we wanted to influence children and young people learn about how to live non-consumptive and gain their respect for nature.

There was organized a special camp where they had learned to change their daily habits in line with environmental concerns and sustainable development. Almost 100 participants were part of that project. More info (in Slovene and German) availiable here.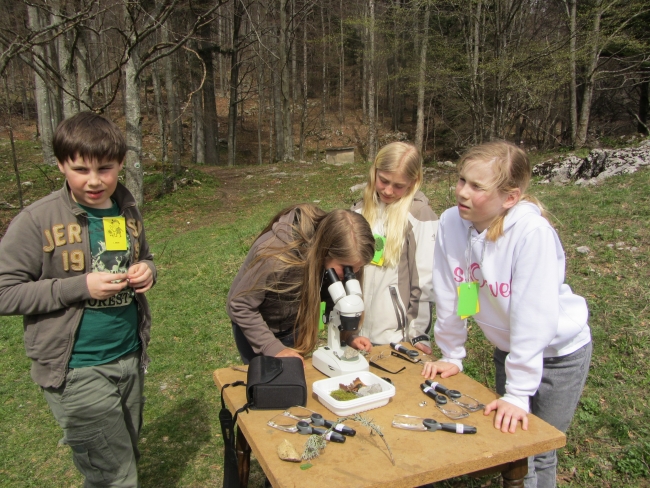 With this project we
STRENGTHENED ENVIRONMENTAL EDUCATION FOR SUSTAINABLE DEVELOPMENT:
* we trained volunteers for organising various environmental activities in the centre;
* we tauhgt children and youth respect for nature and develop personal relationship to flora and fauna;
* we encouraged and taught families to involve their respect for nature in their daily habits;
* we prepared various activities/programmes for visitors of environmental centre.

WORKED FOR PRESERVATION OF VIRGIN FORESTS AND OTHER REGIONAL ECOSYSTEMS:
* we introduced to people virgin forest of Kočevje and other ecosystems, landscapes;
* we raised people's awareness of the importance of preserving ecosystems in the region of Kočevje;

STRENGTHENED WORK OF NGOs IN ENVIRONMENTAL EDUCATION
* we transferred good practice between similar NGOs in the field of environmental education